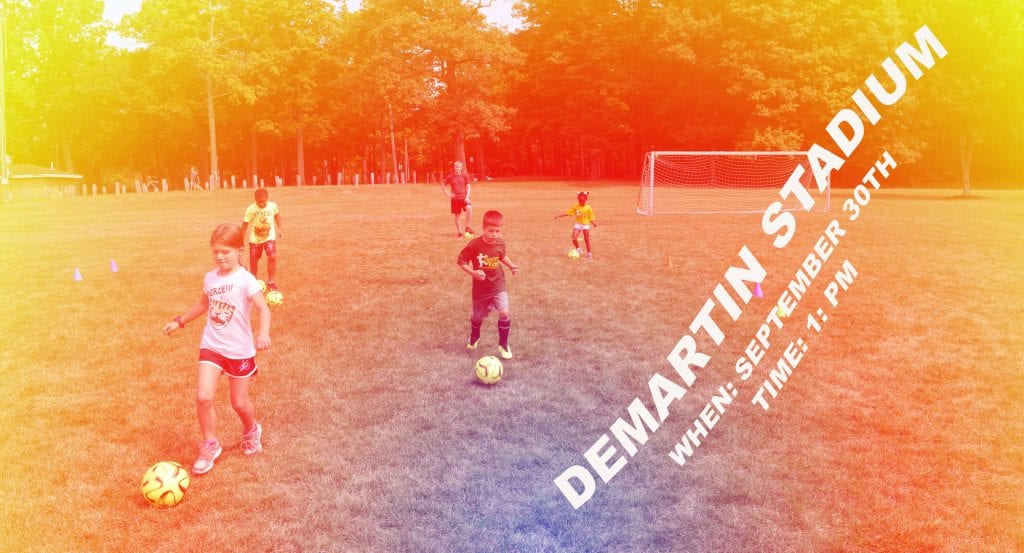 Hello Soccer Kickers parents,
We have some great news for our kickers! On Sunday September 30th at 2 PM, Soccer Kickers is invited to be at Michigan State Men's soccer team vs Wisconsin at DeMartin Stadium. Our players will walk out with the main teams during pregame ceremonies and will also play a small game at halftime. After the game, we will have the opportunity to take pictures with the players etc..  We are so happy for this opportunity. According to the Michigan website,  http://www.msuspartans.com/sports/m-soccer/sched/msu-m-soccer-sched.html , the game will be live stream on "TV: BTN. Big Ten Network."
We would love for everybody from our summer 3.5 year old and older groups to participate. We want our kickers to look uniformed on the field.
We have been looking into buying soccer uniform, but the cost of the uniform is really high. So, if you know of a place or want to help out in buying soccer uniforms please do let us know. In order to participate we will need $15 per players to help us buy soccer socks, and water for our kickers.
What to wear:  Please wear your Soccer Kickers T-shirts and black shorts. If you want to purchase another Soccer Kickers t-shirt let us know.
Please let us know as soon as possible if you and your kicker will be able to participate so that we can start planning and also ordering the soccer socks and t-shirts. Once you confirm that you are going and registered, we will follow up with additional details.
Thank you and we look forward to seeing all of you there!
Soccer Kickers Team
info@soccerkickers.com
(619) 502 0147

PS: Fall 2018 registration is filling up! Register Now, space is limited.