Fundraiser
On August 17, 2019 from 4:00 PM - 6:00 PM we will be bringing the community together to enjoy a fun family-friendly day at Patriarche Park! We will have lots of fun activities including soccer games.
 We are currently forming parent teams, so If you'd like to play please let us know. No soccer experience is required. Come play for fun and have a good time!  
Coaches vs Kickers 
Parents vs Parents 
PS: Dinner will be provided! Sponsored by Chick Fill A Okemos.
 Did you know? Soccer Kickers offers soccer and science scholarships for parents with financial hardship?  
Over the past year, we have been giving back to our community and helping those in needs. 
Our funds will help children like Naveed and Muzamil who are two refugees brothers and come from a low income family to enjoy the beautiful game of soccer.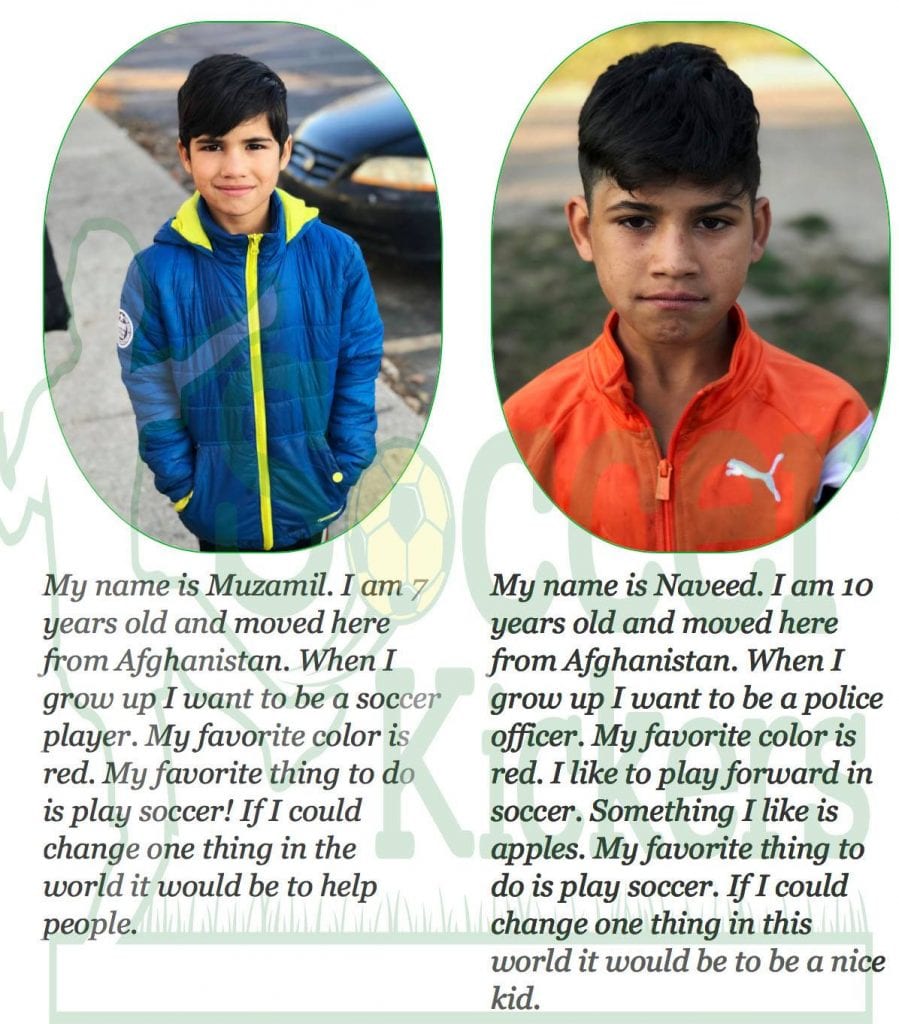 You can also learn more about our scholarship page. Scholarship