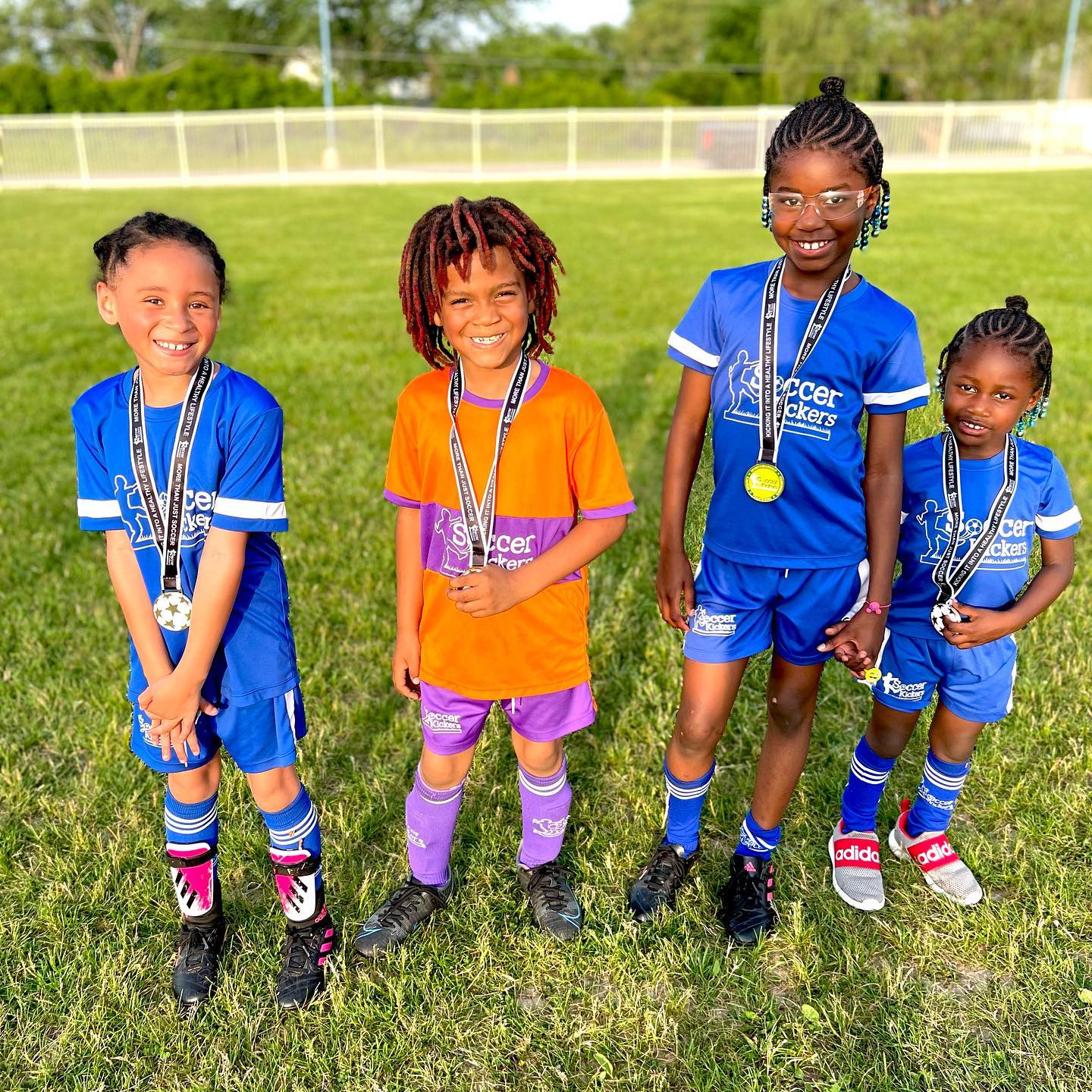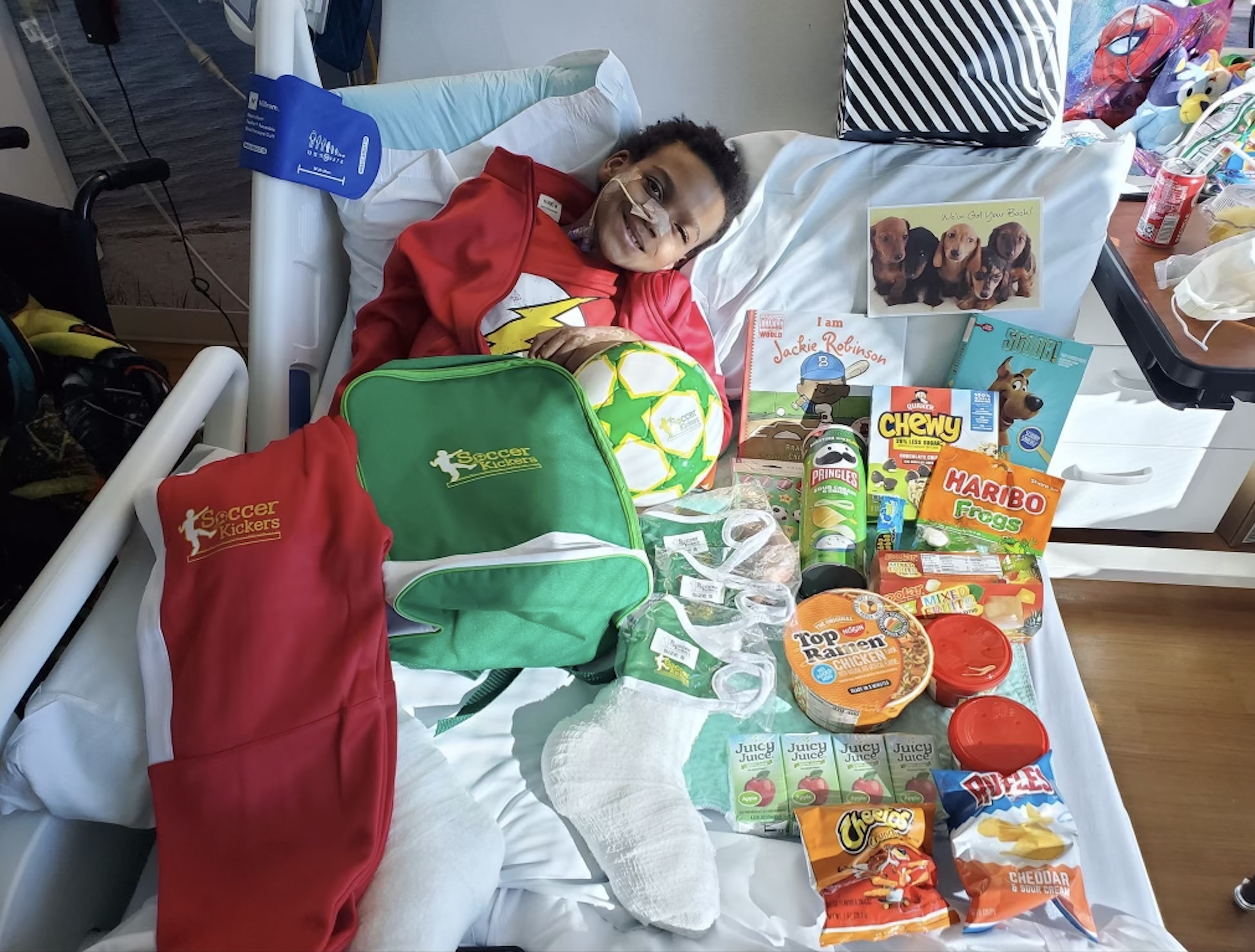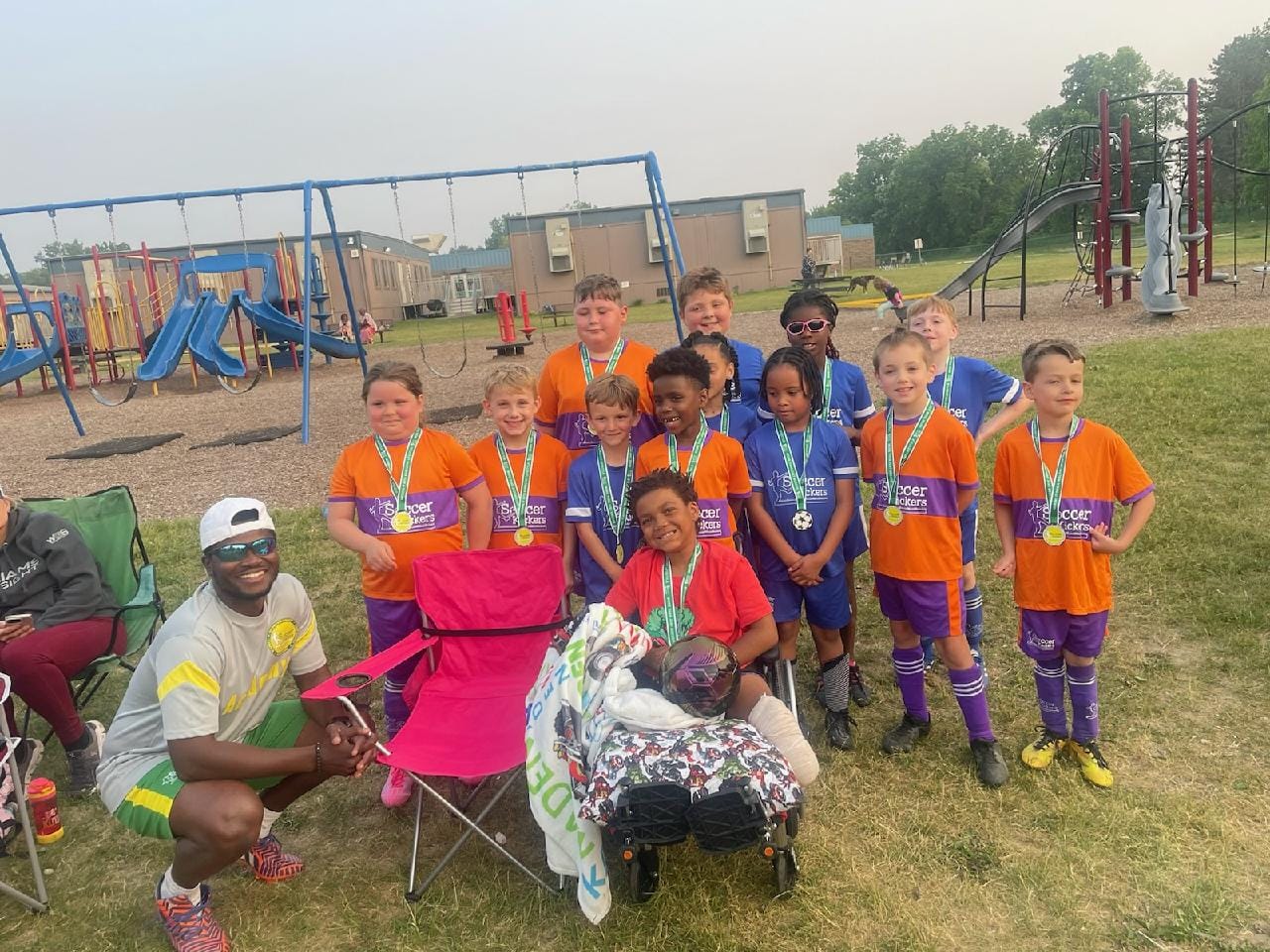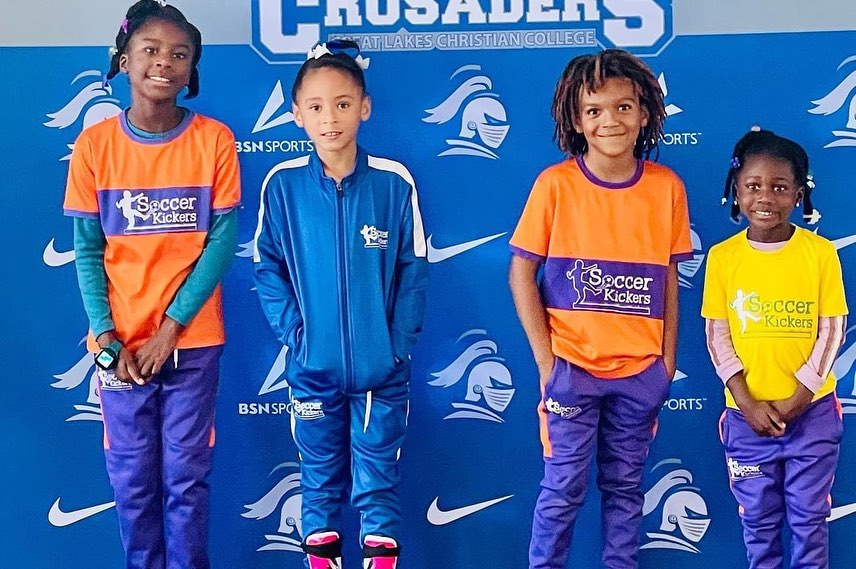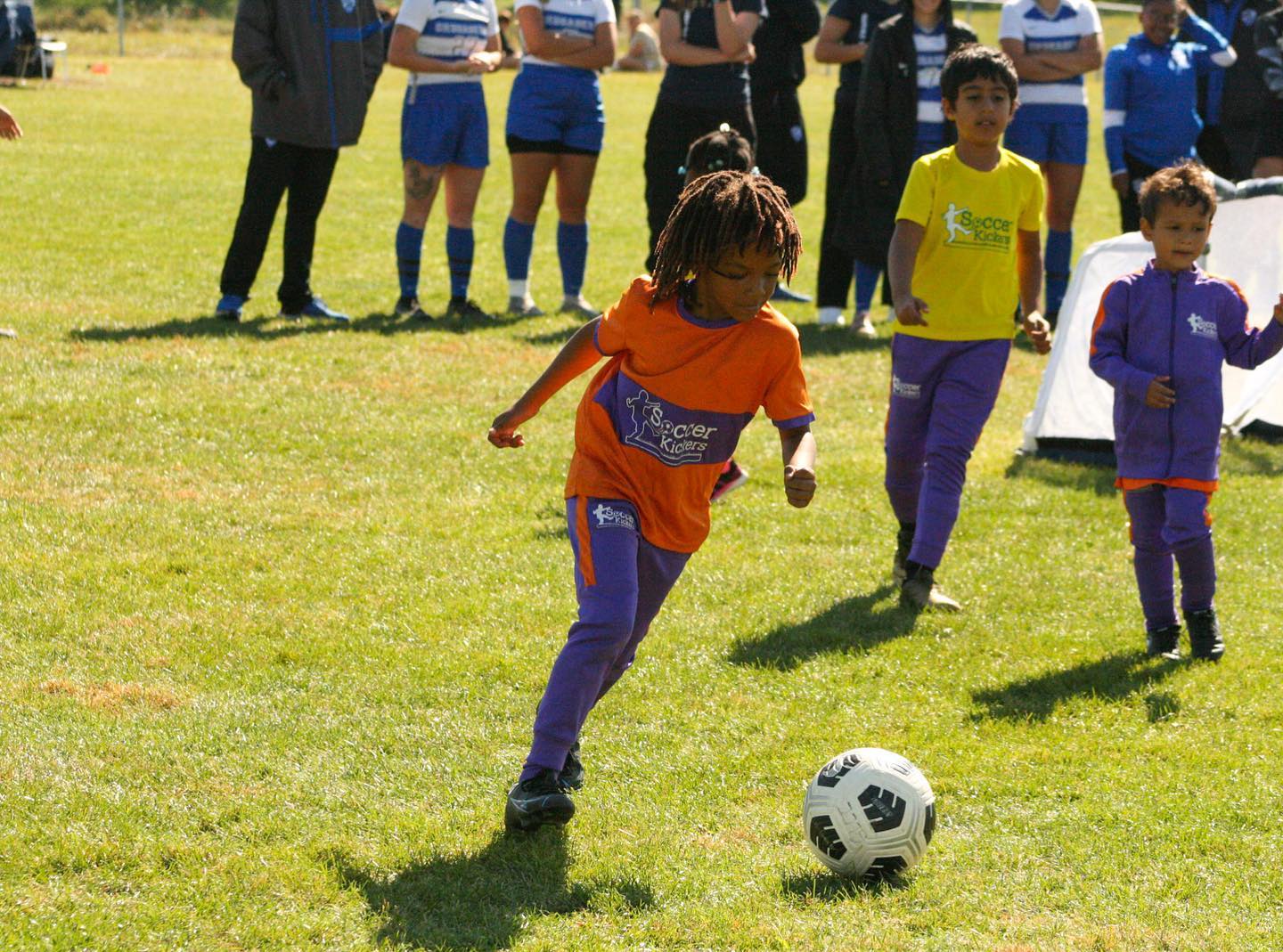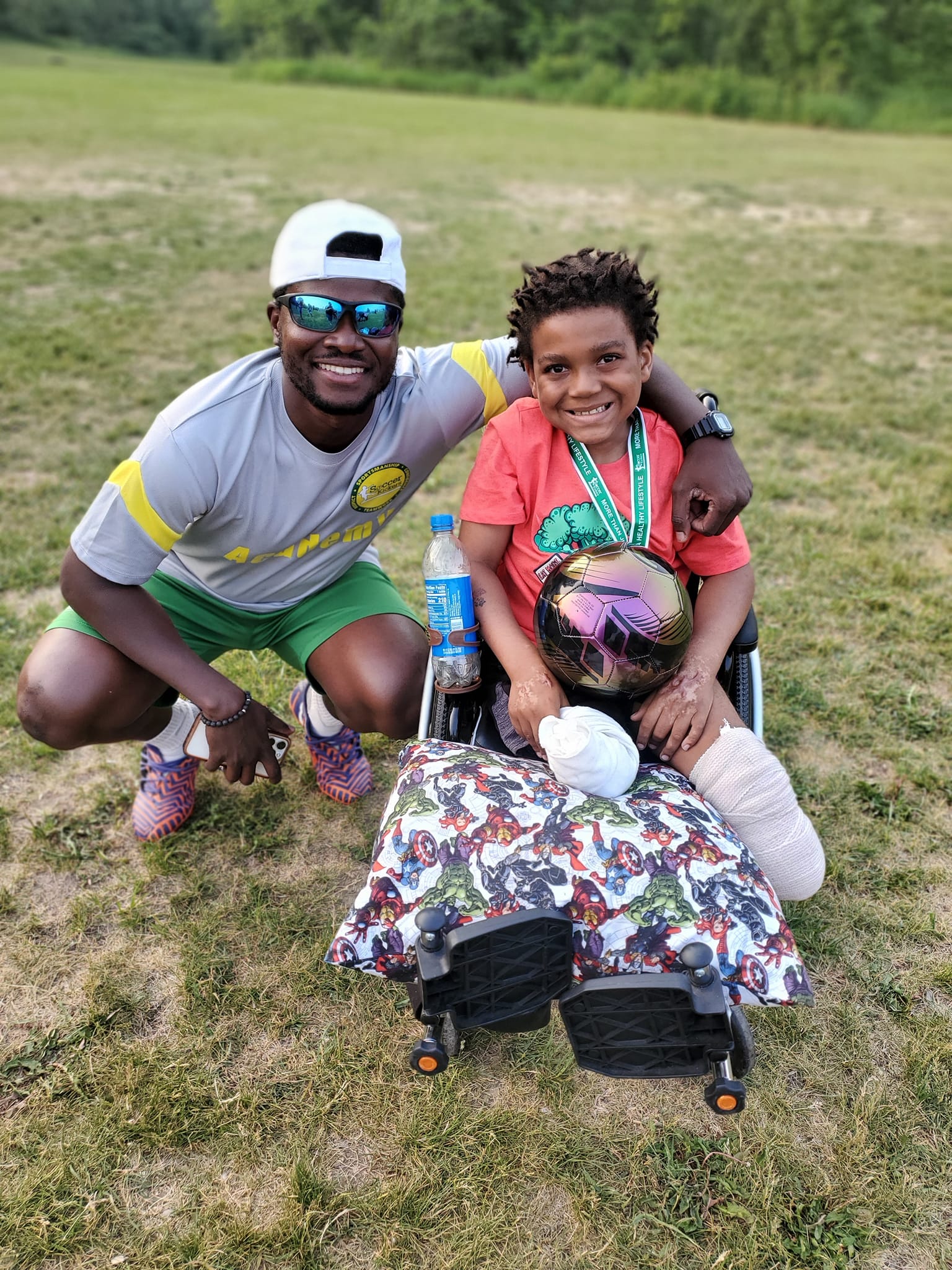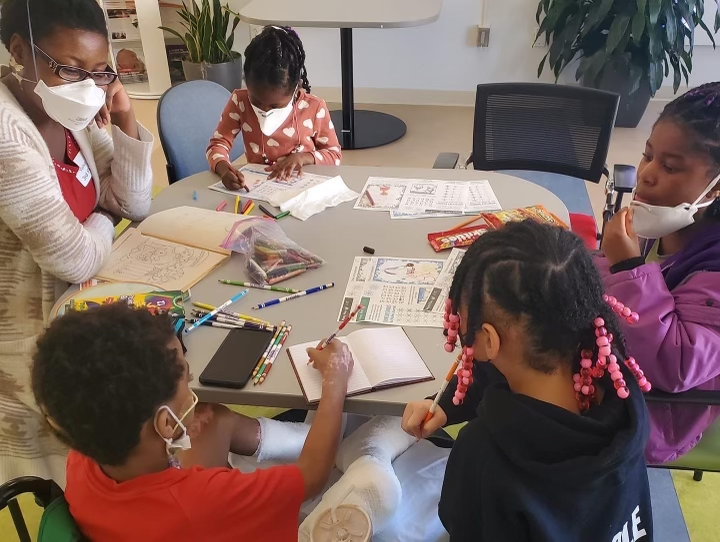 Lifting up our communities and giving back at Soccer Kickers is the heart of who we are. We find a lot of joy in giving back to our communities and in the 6 years we have been in existence we have given multiple scholarships to our kickers, backpacks, face masks during the the height of the COVID pandemic and after, supporting Spartan Strong in addition to donating to support other small businesses. We are so excited to share this fundraiser and support one of our star player Kaden.
On October 15, 2023 from 4:00 PM - 6:00 PM we will come together as a tight-knit community to support Kaden who has been with Soccer Kickers for over a year, and after an amazing fall season 0f 2022, we learned that Kaden was hospitalized and tragically lost both of his legs to sepsis from a virulent strain of flu and strep.  The Soccer Kickers team headed to Grand Rapids to pay him a visit and brought along some Soccer Kickers gear and a backpack. Kaden also came to one of our games in Grand Blanc and received a Soccer Kickers medal!
This event will include lots of fun activities including soccer games for the kids as well as a Coaches vs Parents Soccer game! We are currently forming parent teams, so If you'd like to play please let us know.  Come play for fun and have a good time!
As Kaden continues to grow, he will require frequent visits to the doctor to accommodate the changes in his body. The funds we raise will help cover his various need. All funds raised will be given directly to Kaden's mom to support him on this challenging journey.
Here's how you can make a difference and show your support:
Donations: Any contribution, big or small, will go a long way in empowering Kaden to continue pursuing his dreams. Every dollar counts, and your generosity will be deeply appreciated.
Spread the Word: Share this fundraiser with your friends, family, and colleagues who might also want to contribute to this worthy cause. Social media, email, and word-of-mouth can make a huge impact.
Cheer and Encourage: A few words of encouragement can brighten anyone's day. Send positive messages and support to Kaden.
Attend Our Fundraising Event: We are planning an exciting event filled with games. Your presence and support at this event will mean the world to us and Kaden.
Please join us in rallying behind Kaden and supporting him as he continues to shine on the field. Together, we can make a significant difference in his life.
If you have any questions or need additional information, feel free to reach out to info@soccerkickers.com.
Thank you for being part of our soccer family and for making a positive impact in the life of our star kicker. Let's kick support into high gear and lift Kaden to even greater achievements!