MASKS ARE REQUIRED FOR COACHES AND PLAYERS PER EXECUTIVE ORDER.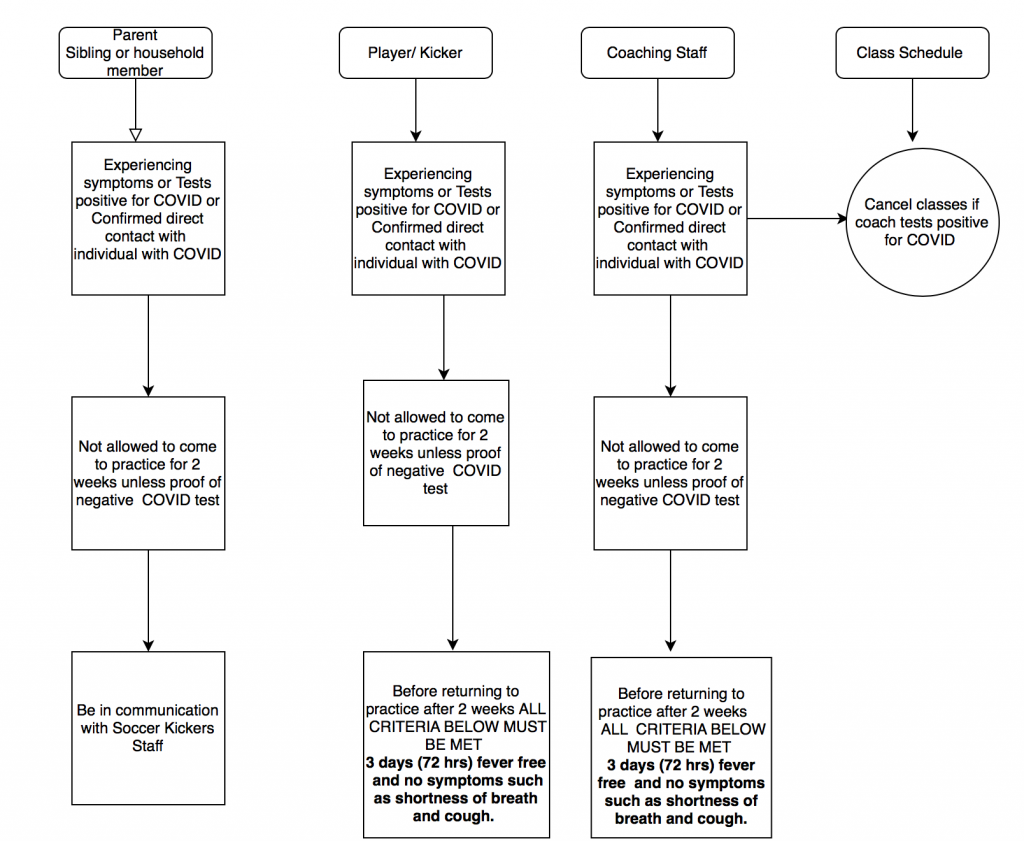 REFUND POLICY:
Once you register our system creates a profile for your child. That process means your child's prizes/uniform etc.. are being customized to pass out at the end of the season. In addition, we order a t-shirt for your child if he or she is new to our program or if your annual registration is due. We have to order the shirts 3 weeks before the season starts to make sure they arrive on time. We also to cover the rental field.
Our refund options:
• TWO WEEKS BEFORE START DATE: FULL REFUND OR FUTURE CREDIT
• A WEEK BEFORE START DATE: 50% OR FULL CREDIT FOR A FUTURE SEASON (MUST BE USED WITHIN 1 YEAR).
• AFTER 1ST CLASS DATE: FULL CREDIT FOR A FUTURE SEMESTER (MUST BE USED WITHIN 1 YEAR)
• AFTER 3RD CLASS DATE: NO REFUND OR CREDITS WILL BE ISSUED.
NO REFUNDS will be given from the result of any government order, executive order, or management decision that results in the closure of any or all of our operating facilities to preserve the safety of its occupants. A FULL FUTURE CREDIT will be given for all classes missed due to said closures. This policy will trump all other refund policies should it go into effect.