Winter Schedule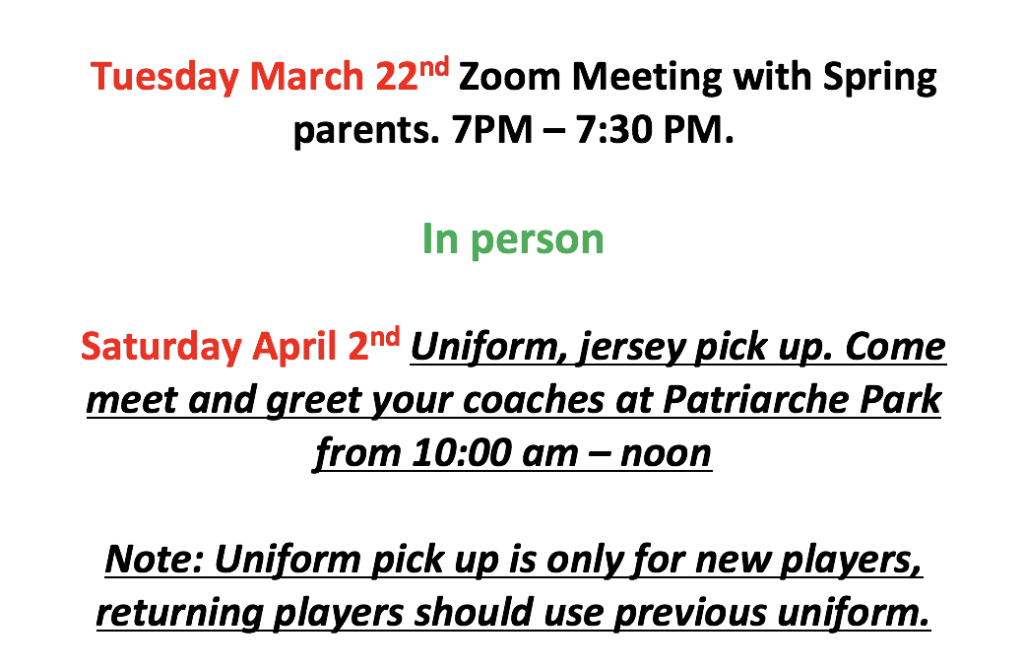 Spring Thursday Schedule:

Spring Saturday Schedule

Spring Event:
EASTER SOCCER: Friday April 15th. 
Each year we always have a few few events for our kickers and Easter Soccer is one of the biggest ones. We can't wait to share more details with you all soon. Stay tuned:
Details coming soon.
SUMMER SCHEDULE AND EVENT
Summer Saturday Schedule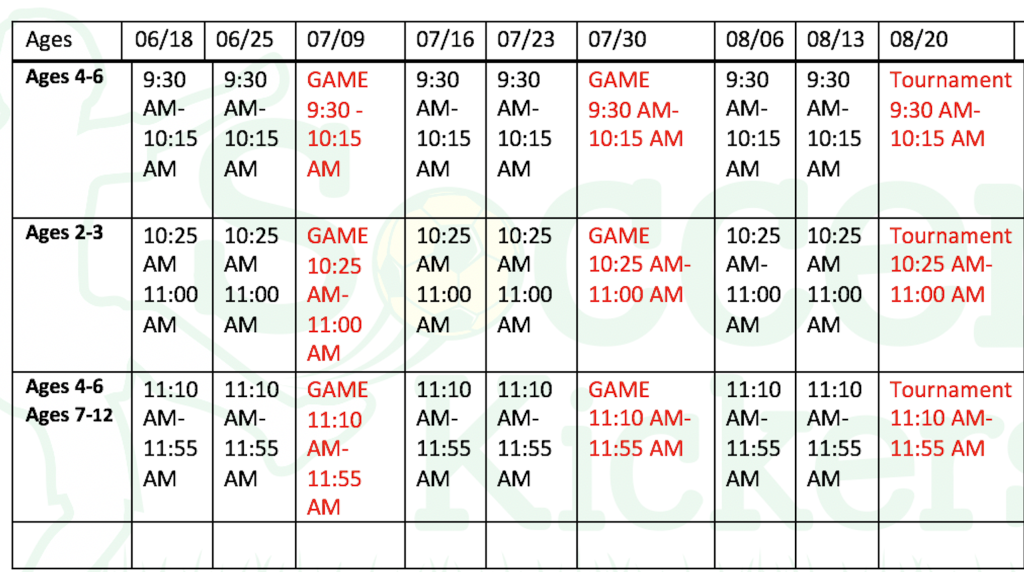 Summer Thursday Schedule