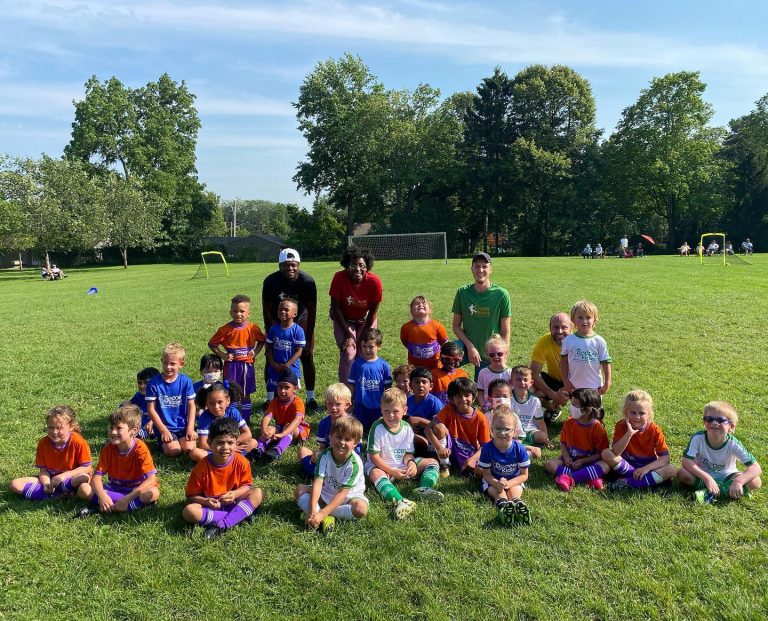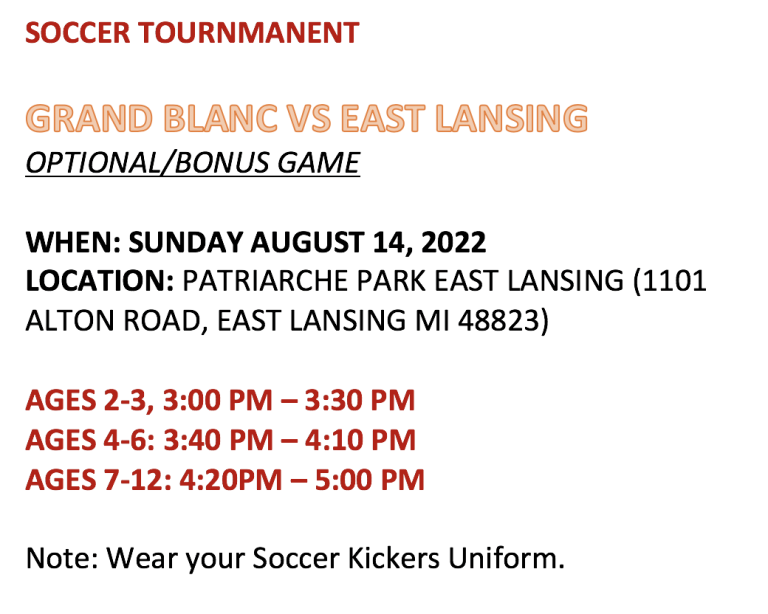 Last season ( spring 2022), Soccer Kickers East Lansing team ages 2-12 traveled to  Grand Blanc to play against our Grand Blanc Kickers team at Mason Elementary School ( soccer area). This summer Grand Blanc will travel to East Lansing to play against the East Lansing teams ages 2-12. Snacks, juice and water will be provided. The event is free and optional.
Please make sure to sign up if you are planning on going that will help us plan ahead.
Note: This is an optional/bonus game. You don't have to participate if you don't want to. We have the right to cancel this event if we don't have enough participants.