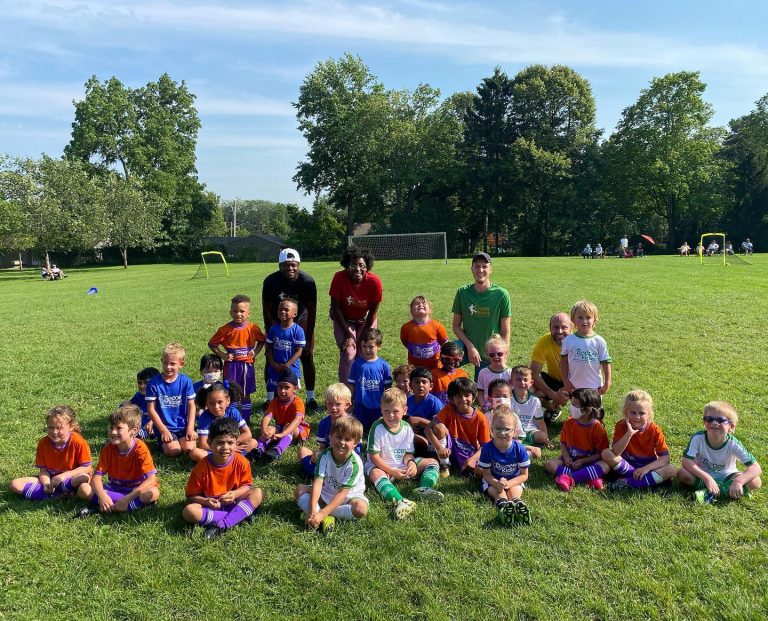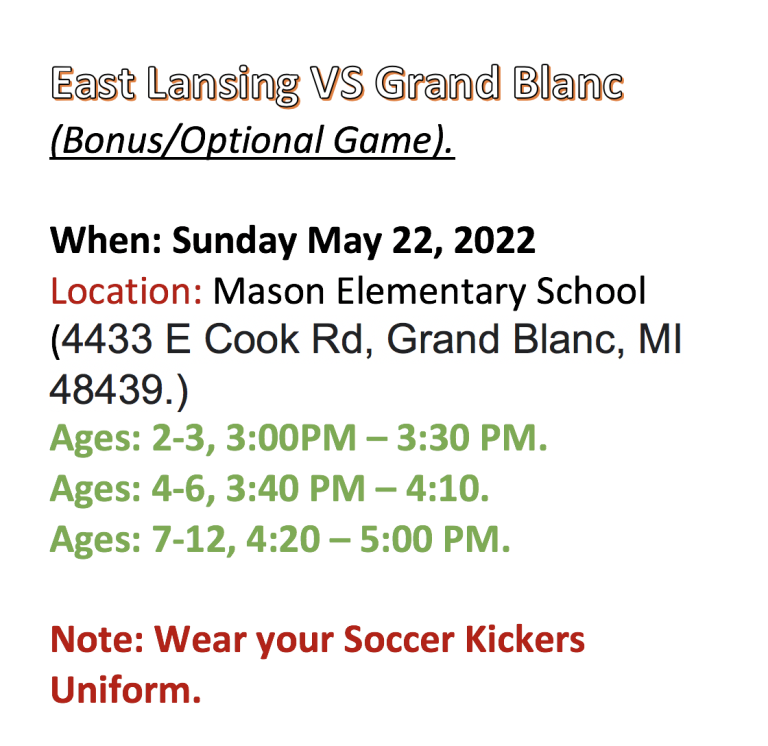 Last year Grand Blanc Soccer Kickers visited East Lansing Soccer Kickers and we played at Patriarche park. We had a fantastic time! Plenty of snacks and watermelons. Big thanks to our parents who contributed and made the event fun!
This year East Lansing is going to Grand Blanc to play against our Grand Blanc team. Please make sure to sign up if you are planning on going that will help us plan ahead.
Note: This is an optional/bonus game. You don't have to participate if you don't want to. We have the right to cancel this event if we don't have enough participants.